The decision of where to birth is a very personal one, not just for the woman birthing but the entire family.
That's why, before you make any decision it's wise to talk it out to whoever will be supporting you because ultimately it is your choice but you need to feel safe that your birthing partner is feeling confident too.
When should you make the decision on where to give birth?
Now, you don't want to put too much pressure on yourself early on in your pregnancy – try and relax and enjoy the ride as long as you're not feeling too wiped out and nauseous.
That said, you don't want to leave it late and end up feeling unprepared either.
You have to find a balance – I would say once you've started your second trimester is probably the best time as you'll have the most energy.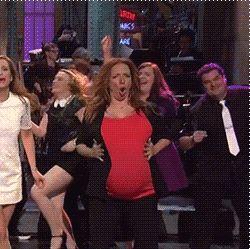 That includes mental energy, which is absolutely necessary when you've got to be researching and visiting places. Not forgetting asking your list of questions too. But we'll get onto that.
I say you don't want to leave it too late because though we can increase our chances of giving birth on time, sometimes baby has other plans and decides to knock on our uterus door a little early – and that is no fun time to be rushing about in the unknown.
That's why it's important to have your Birth Plan written out from early on, even if you only decide to visit halfway through your pregnancy.
Ultimately, you will probably look into places with the midwife or medical practitioner that you choose.
How to decide where is best for me?
As I mentioned earlier, this is a very personal decision and one you must take some time to reflect on. Some things you may want to consider could be:
Will I have to monitored?
Will I have free access to the toilet?
Can I have a birth pool/support/accesories?
How many people are allowed in my birth team?
Of course, some of you reading may have no choice but to birth in a hospital if there is no birthing centre near you, or you cannot find a midwife who will support you if you wish to have a home birth.
For this reason it's best to check what the law specifies in your area.
Some of you here that know that you want to give birth in a hospital setting as that would provide you with reassurance.
There is no right or wrong: there is the choice that best suits you and your family. Wherever you decide to give birth, you're obviously interested in having a natural labour which is the reason you clicked on this post.
Here are some tips to help you out:
1) Accept that you're going against the tide
No matter how positive we want to be, we may as well face up to one truth: like it or not, the hospital may not be in total agreement with you opting for a drug-free childbirth.
The sooner you accept this fact, the easier it is going to be for you or your birthing partner to deal with any negativity coming your way throughout your preparation or on the day itself.
The fundamental reason I believe that so many women are offered pain relief during child birth is because we as a society are not used to or don't want to see people in pain.
It goes against our nature. Yet, the pain of childbirth is actually what nature intended.
We've got so used to numbing pain in our culture that it seems normal to offer pain relief – the problem is that it is often offered at a time in which a woman is in the hardest part of labour and is the most likely to crack.
So maybe she does, then may feel guilty or down afterwards because it wasn't in her plan.
It goes without saying then that you have to be in the right mindset from the beginning and determined if this is your wish. You can do it!
2) Do your research
Really. I cannot stress this enough – the more informed you are, the more you will feel confident in yourself and your body's capability to birth.
AND you'll have some answers for the docs that might try to persuade you otherwise.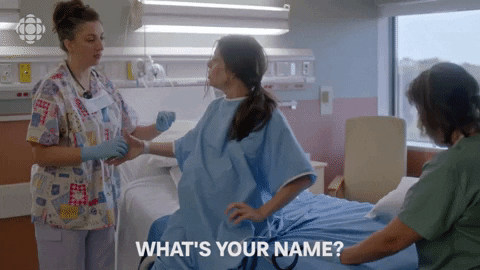 To start off, providing this is your first baby and you have enough time on your hands to chill out and watch some informative documentaries (that won't bore the hell out of you, fear not!) I would start with this TED talk by Bee Tee Ng. Trust me, it is bound to change your perception of birth and help you learn to fear it less.
Now that you're warmed up, you may now dive into these 19 Empowering Pregnancy and Birth TED talks carefully put together by The Empowered Mama – go check out their blog if you haven't already.
If you prefer reading, you gotta put Ina May's Guide to Childbirth at the top of your list. If you're not much of a reader, I still recommend you give it a read.
Ina May is a veteran in the midwife industry and has spent her whole life telling women to not only believe in their body but how to do so.
In case you need any more convincing, she also has a TED talk too.
3) Tour the hospital
One of the most important factors to a succesful birth is the right environment. It is therefore essential that you go see where you will be having your labour to see if it works for you.
This is the time that you want to ask all the questions you can – can you have dim lighting, can you have a room for yourself?
Ask about the procedure that follows when you check in during labour. Most hospitals will want you to wait out the early labour stage at home – but sometimes it can be long to endure at home, in which case you may need extra support or to hop in the birthing pool or hot shower a bit.
It's best to know the ins and outs of everything that's going to happen on the day – maybe you could even decide a car space to park near the hospital, the entrance you will go in, access to a wheelchair should you be struggling to walk around.
If one hospital doesn't appeal to you or you don't feel comfortable, is there another? How long do you think you can you manage being in the car?
When you arrive at the hospital to visit and take a tour, don't forget to take your birth plan with you, that way you don't miss anything out.
4) Talk to other friends and women
For me, there is nothing more important than being able to talk about your pregnancy and birth. It's one of the biggest and most life changing events of your life! Pour in the hormones, and you get the picture.
If you can, find a friend that has been there before, that has birthed in the same hospital – what was her experience like? What would she do differently? What should you be aware of?
When we talk to each other, something powerful happens. Not only do we pass the knowledge on, we also release our happy hormones oxytocin – which you'd better get familiar with because it's the most important birth hormone!
Remember what I said earlier, if you want a natural birth in a hospital setting, you are more than likely going against the tide. If you have your girl pals on your side, cheering you on from the sidelines, you'll feel so much more confident.
5) Stick it out at home
If there is one thing I can say about early labour it's: rest, rest and more rest.
Labour is not a sprint, it's a marathon – but don't worry you won't be aware of the concept of time once the day comes.
I had originally planned on watcing a comedy film during my early labour – lounging around on the sofa with my partner, trying to neck a nourishing smoothie down me…
Well that didn't quite happen. Though that was because baby had other plans of her own and starting to come along with the first contractions lasting only 3 minutes apart at 1am.
Yeah, I didn't really have those long gaps in between contractions that everyone talks about. But that's ok, I actually found it really beneficial to be on my own and connect with my body and my baby. You can read my birth story here.
I did, however, manage to doze off for about an hour at some point – I don't know how with the contractions but my body did what it had to do!
6) If in doubt, get a doula
Or at least someone you know will support you emotionally and not just physically during labour.
Someone who can fight off the medical practioner offering you Pictocin again. Cause no one wants to think about dealing with all that while trying to get a baby out of them.
Now, hiring a doula is not a must and is not cheap – just a heads up. So if you're planning your baby budget, I would include it in there.
You also need to make sure that your hospital agrees with you having your partner and doula with you – put that down on your list of questions when you take the tour.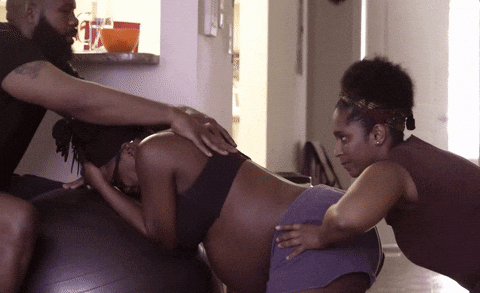 If you feel like you can handle the labour but aren't ready for the exhaustion afterwards (who is?!) then you can always consider getting a postpartum doula. If you are wanting to breastfeed, she will offer you support and work with the hospital to make sure you get the time you need to get nursing established.
Read about what a postpartum doula does and how she can help you and your family.
Remember – you should prepare for your postpartum just as much, if not more than the birth itself!
I had a home birth myself, but this post describes exactly what I would do should the option to birth at home no longer be available.
So ladies over to you – have you had a natural birth in a hospital setting? How did it go? Did you have any trouble?
Leave a comment below and I'll be sure to get back to you. And pin for later! 🙂
You may also find useful: